Glastonbury Connection

We are, as was explained in our last blog, excited to be performing "In Flanders Fields" set by Andrew Bunbury as part of our Summer 2014 concert.

This will be the UK premier of the work, the world premier having been in Amiens Cathedral in October 2013. So how did we discover this work and decide that it was especially suitable for us?
Well, the choir secretary also sings with the English Concert Singers who perform at a range of venues in England and abroad. And it was with them that she went to sing in Amiens last year. Andrew Bunbury also sings with the ECS and so the connection was made.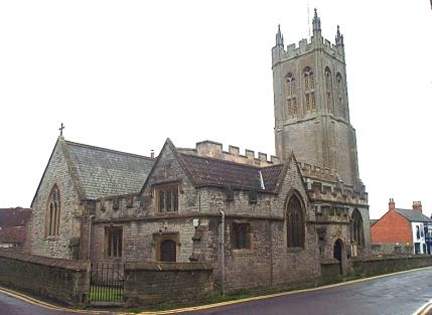 St Benedict's Glastonbury
Andrew composed the piece as part of a larger work, Waffenfreunde (Friends in Arms)which includes a setting in German of Edward Lichtenstein's poem Abschied as a recognition of the equal suffering of the German troops. (This will have its world premier performance on Saturday 12th July by the South West London Choral Society at St Anne's Church Wandsworth under the direction of Martin Everett.) It underwent some revisions in the light of world events and what Andrew knew about his own family's involvement in WW1

Andrew has a strong Glastonbury connection; his father taught at Millfield School, and was churchwarden at St Benedict's Church. Andrew was educated in Glastonbury and had his first experience of choral singing in St Benedict's.

It is especially fitting, therefore, that the first place in England that this work is performed will be Glastonbury.

So, welcome home, Andrew; we will do you proud.

A reminder about the details:

Date: Sunday 6 July 2014
Place: The Abbey House, Chilkwell Street, Glastonbury
Tickets: £10.00 to include cream tea (children under 15 £1.00)